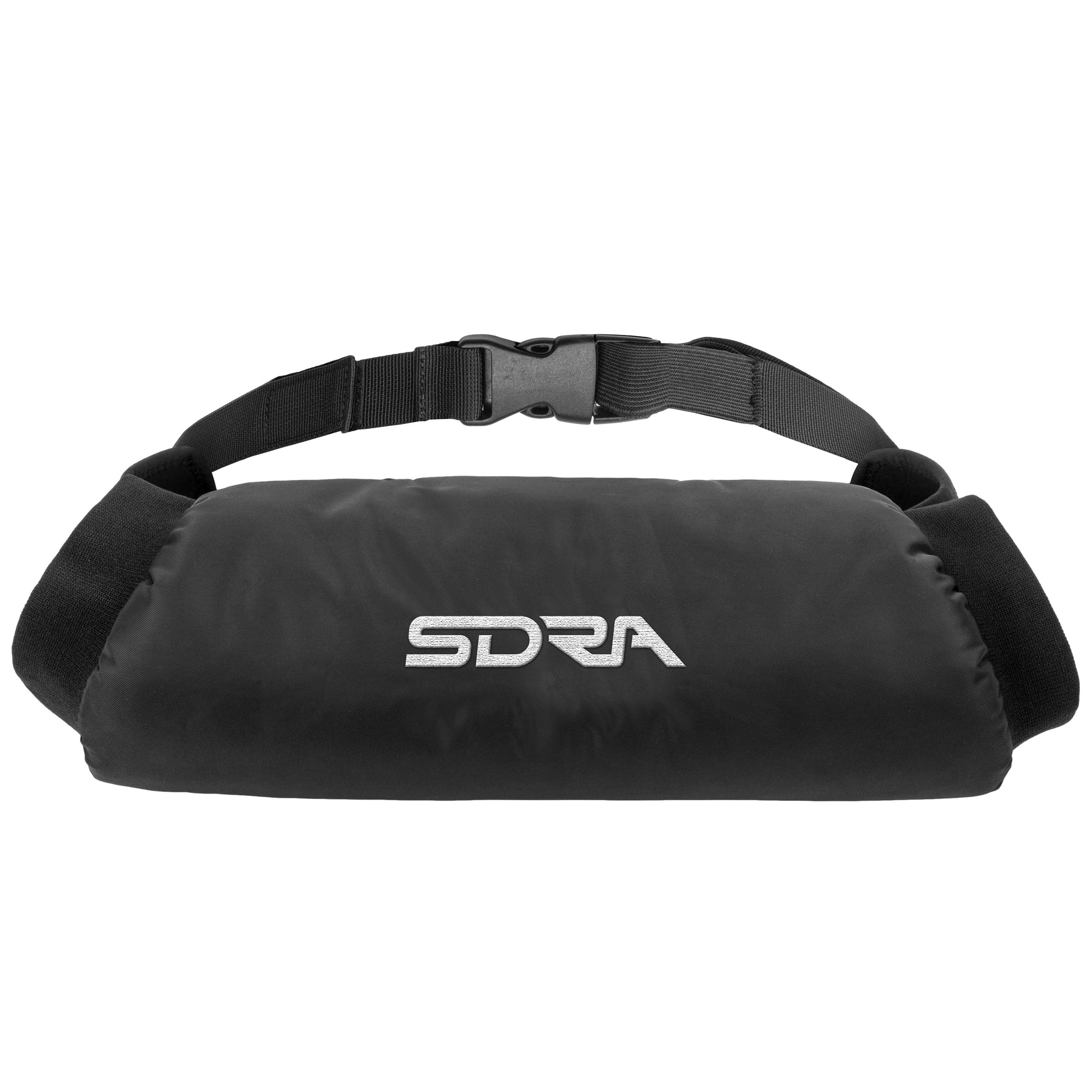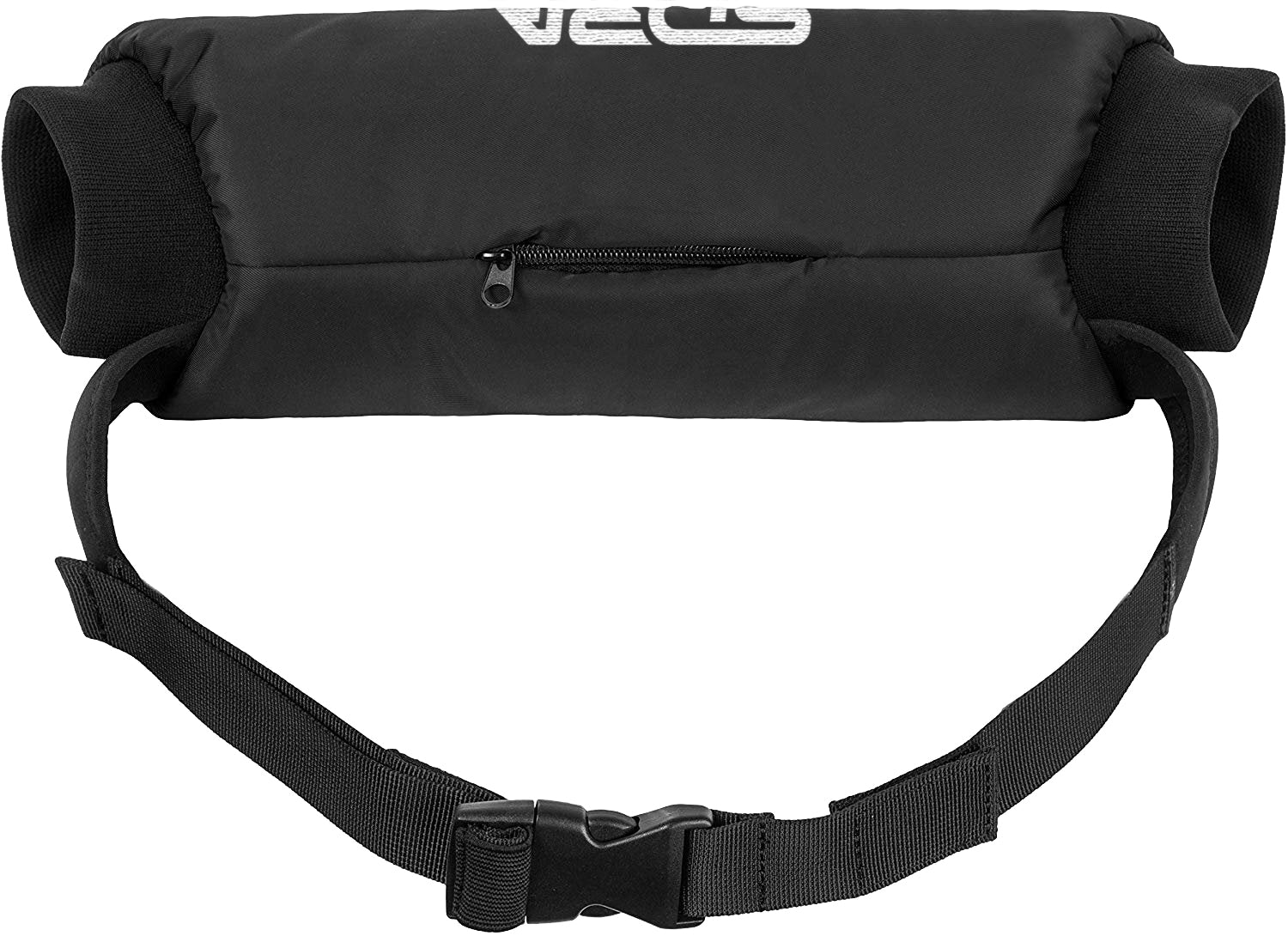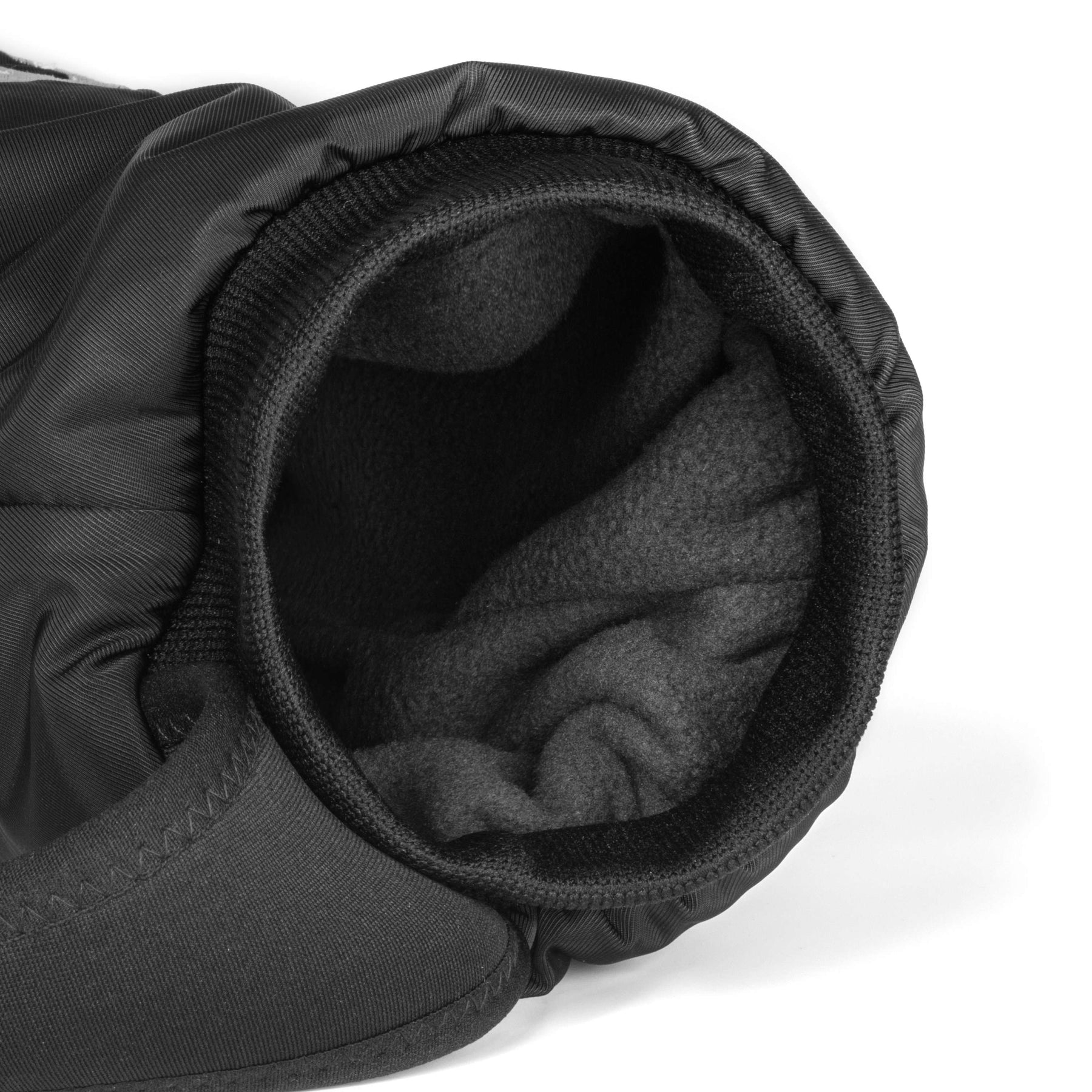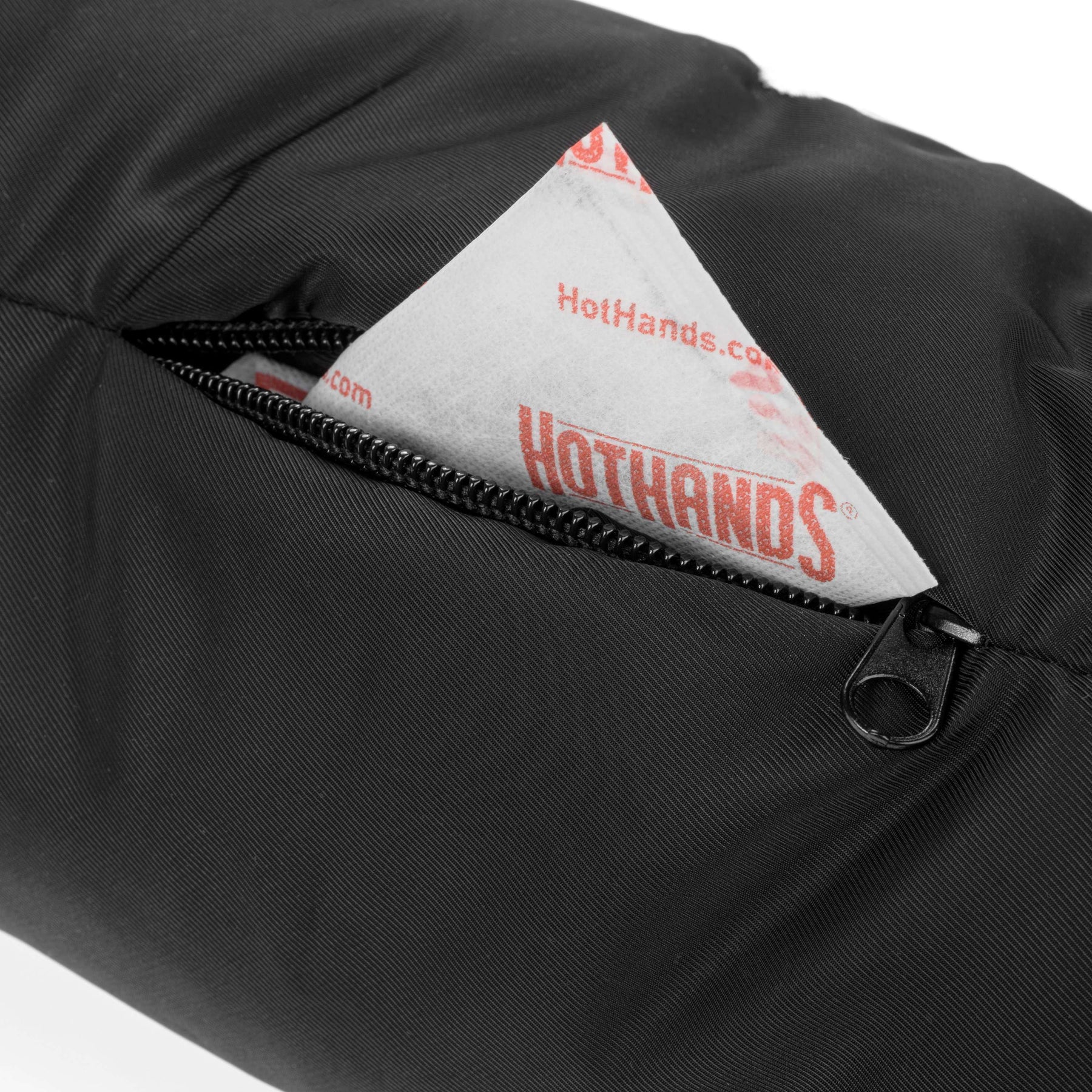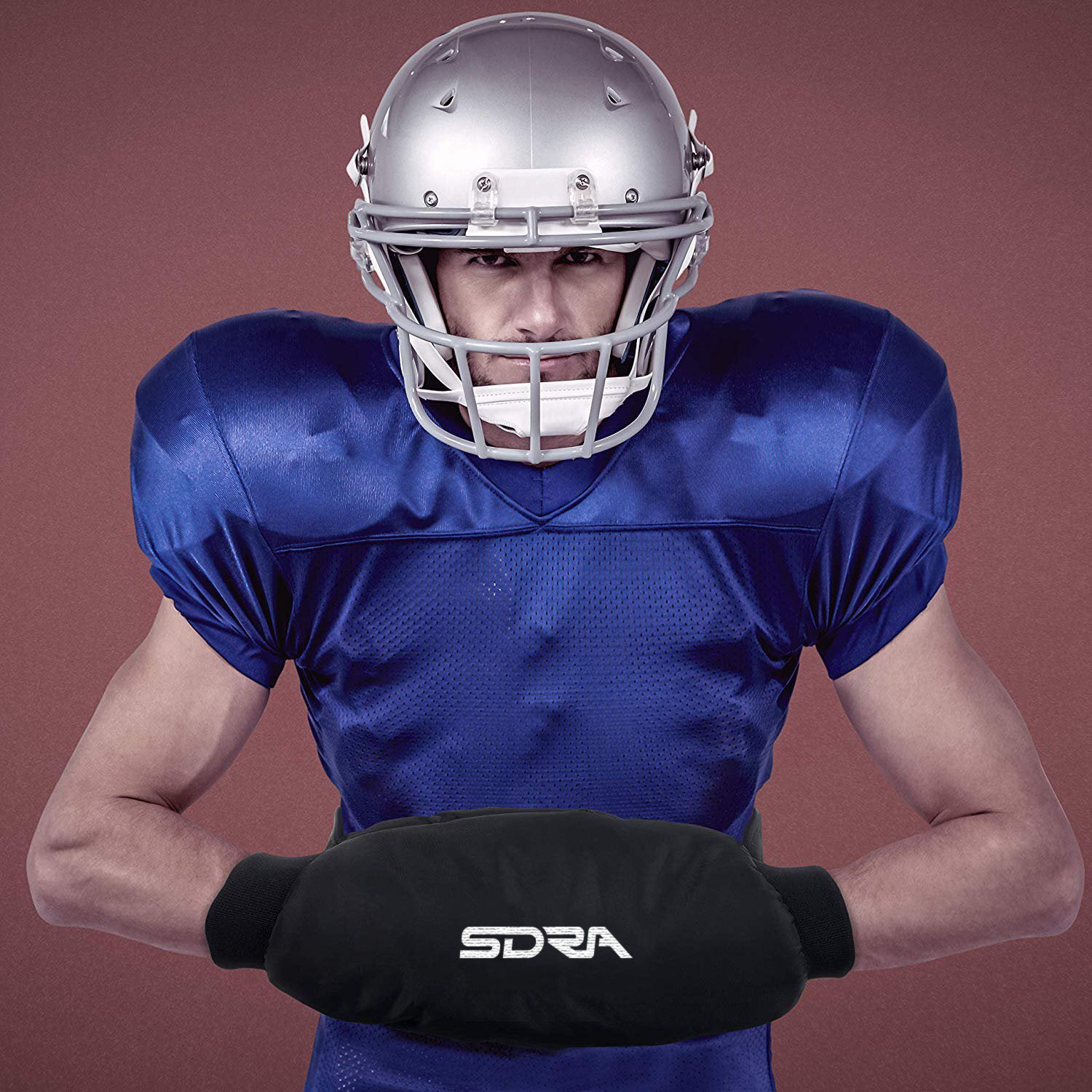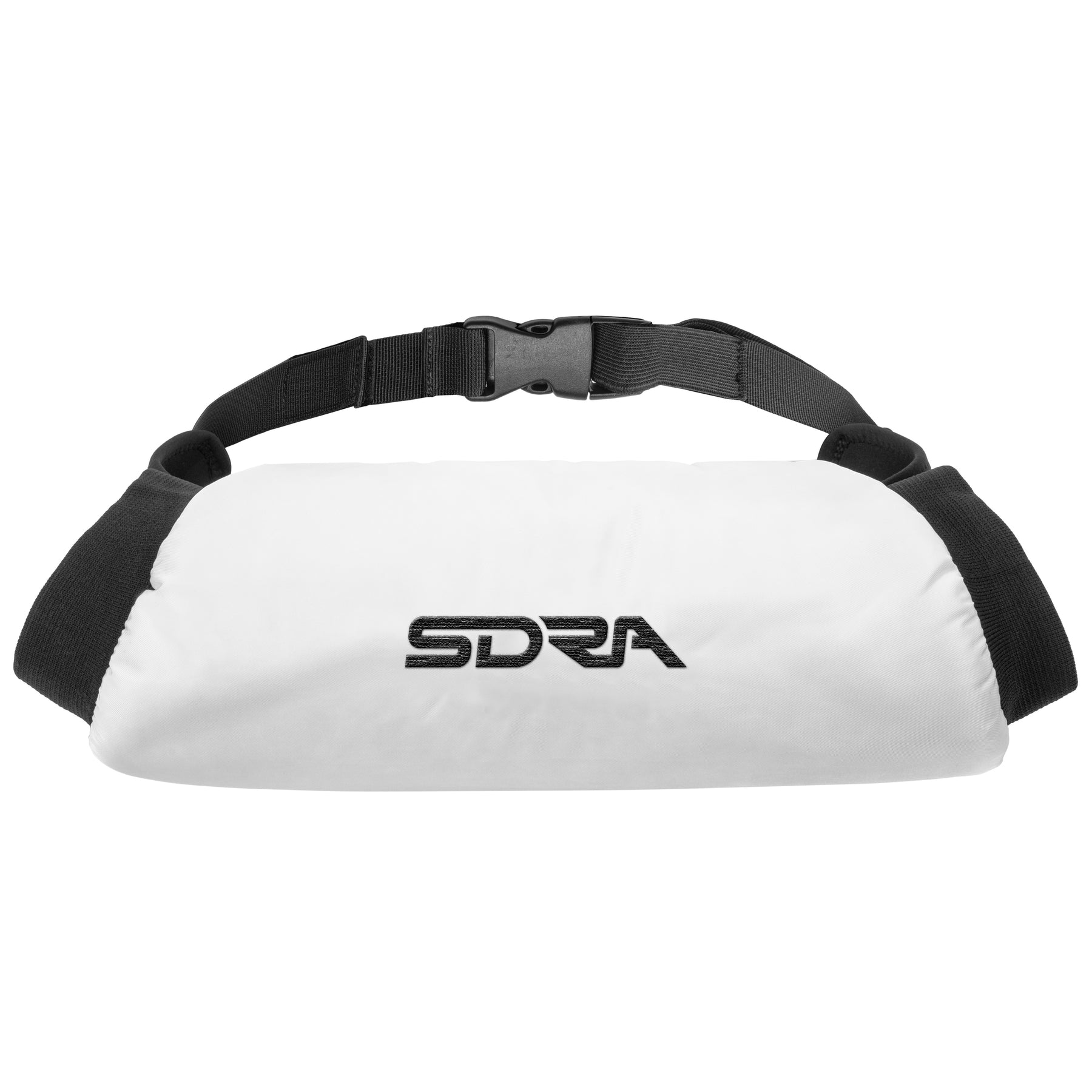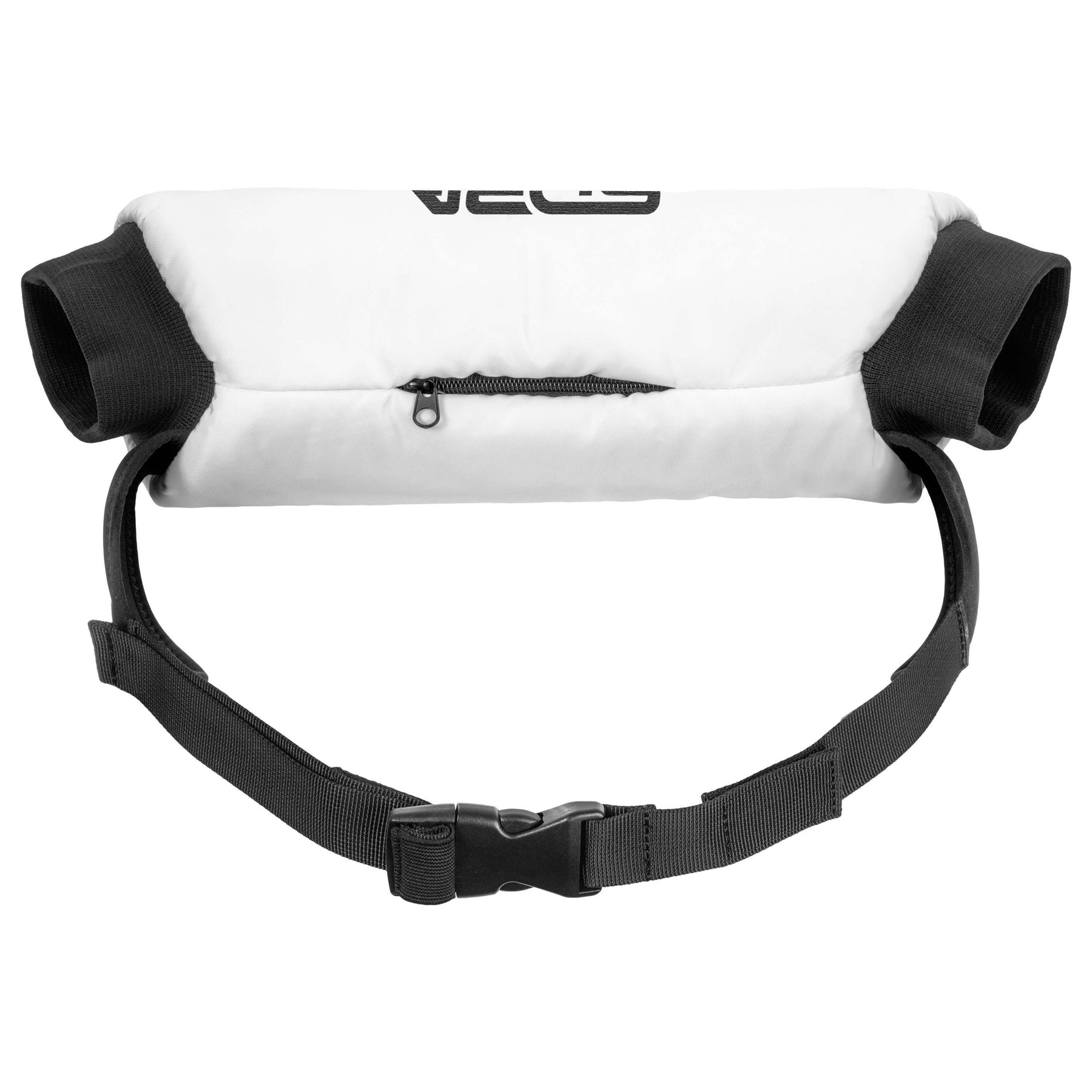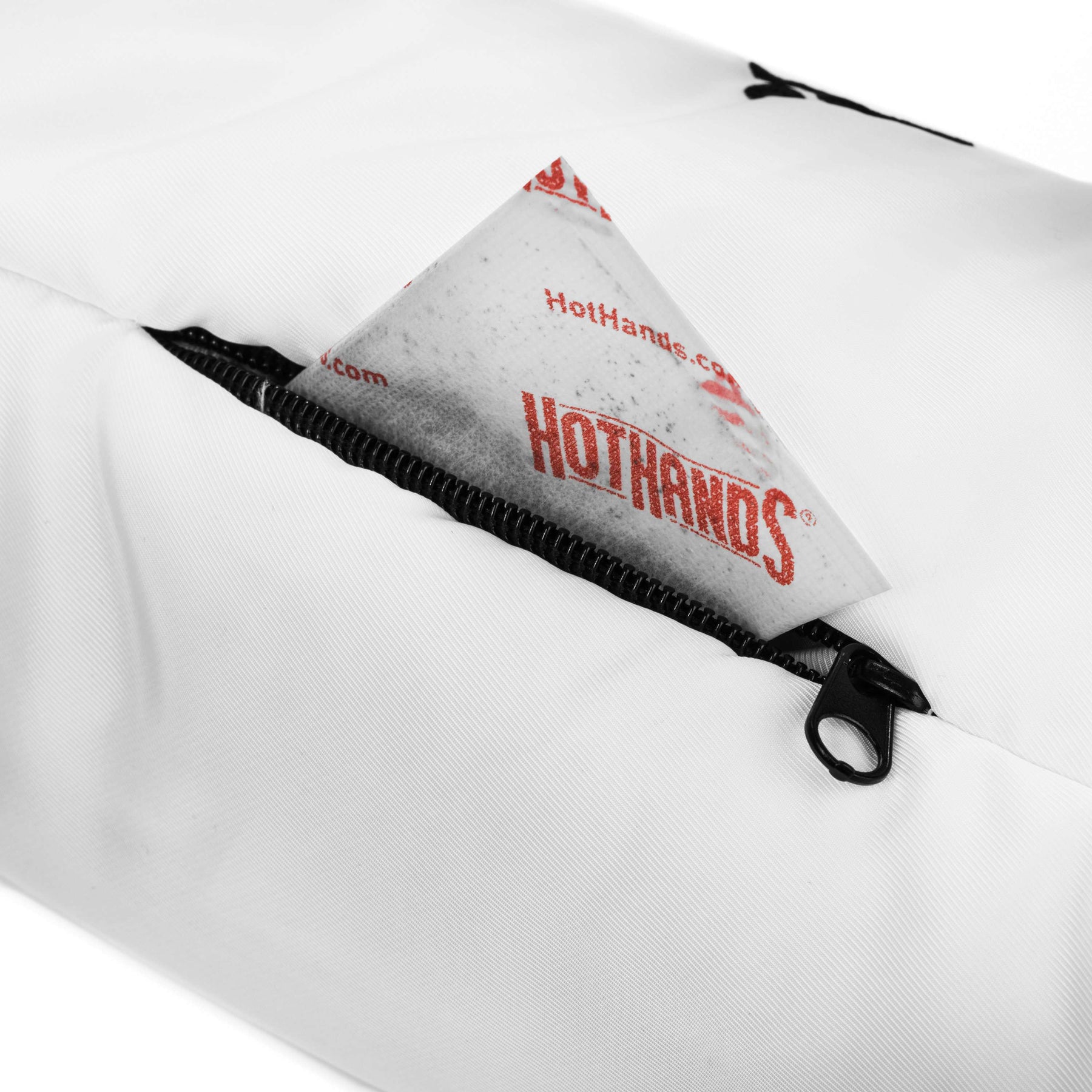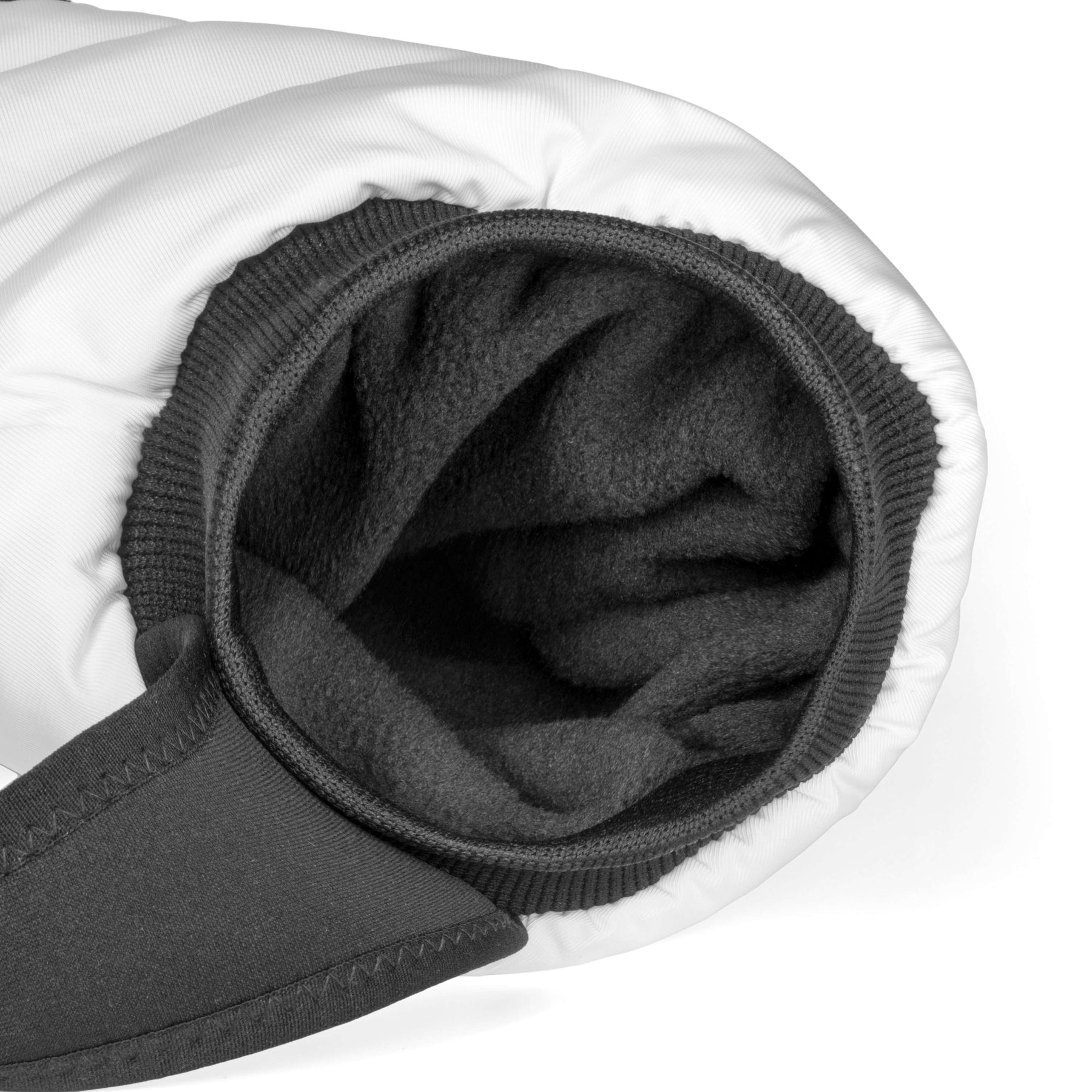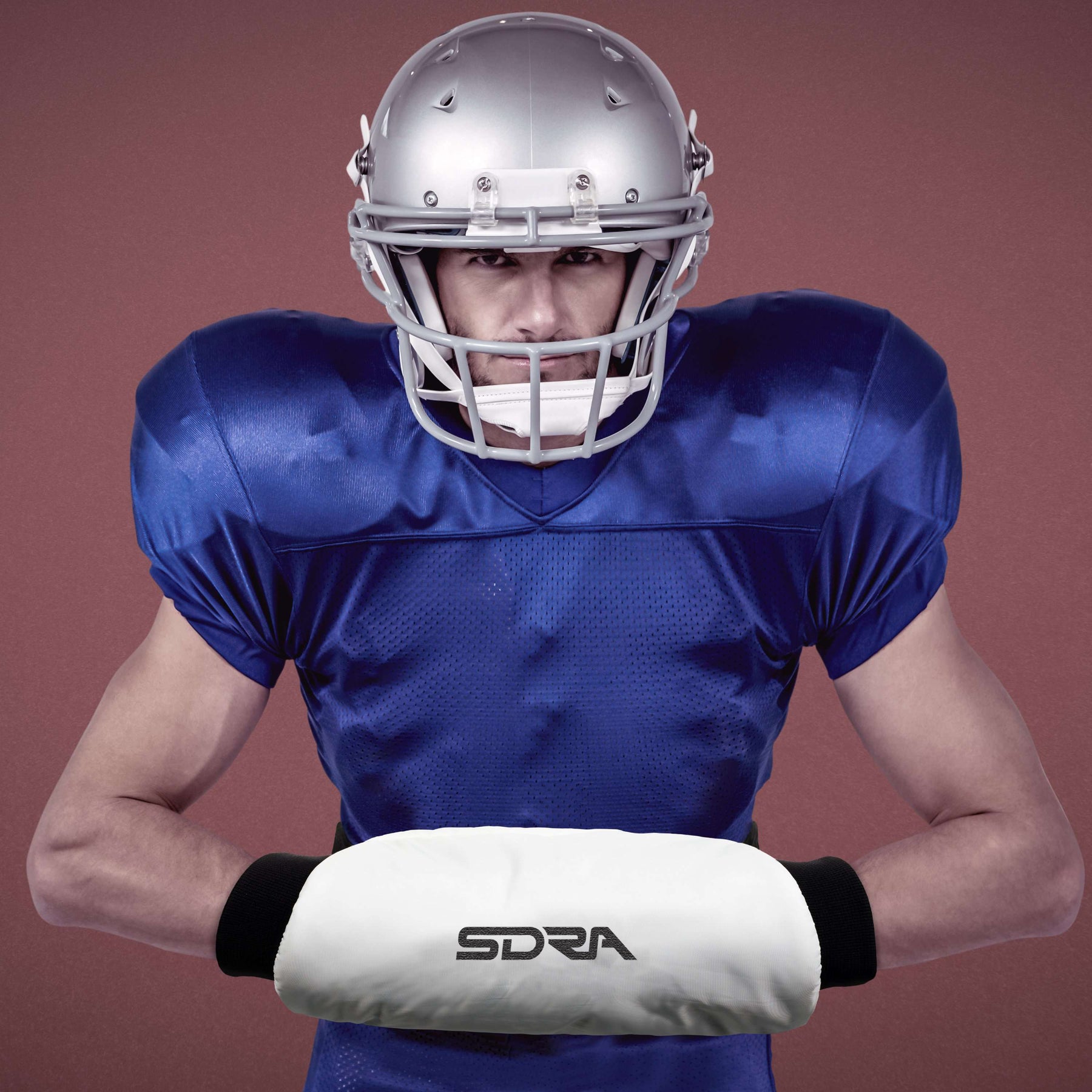 Suddora Football Hand Warmer
Product Details
Features Angled Entry Cuffs – This allows the wearer the opportunity to insert their hands in a more natural fashion according to the way our bodies are shaped and the way your hands rest when they are around your waist. This is especially beneficial when you are out on the football field during those cold months because it is both quick and convenient to warm your hands.
Crafted from Lightweight Polyester Blend – The Suddora hand warmer is crafted from a polyester blend for a lightweight and comfortable experience that will never hold you back during the big game or even during practice.
Features Zipped Pocket – The zipped pockets that exist on the front of these hand warmers are great for inserting heating packs or even for holding your mouthguard or other small items. It is extremely useful for a vast variety of uses—especially during sporting events where you do not have time to think about being cold or wondering where your mouthguard is.
Has a Breakaway Strap and Belt – The belt that is attached to the Suddora hand warmer is extremely convenient to use. The strap is crafted from a neoprene fabric that is lightweight, yet durable, so you never have to worry about the security of this hand warmer. With a buckle in the back attached to the straps, you can rest assured during practice and games that your hand warmer is not going anywhere. Additionally, the strap is fully adjustable, so it can fit football/sports players of any shape and size.
Fully Weather-proof – We all know that football season can continue through rain, sleet, and snow. Often times, these conditions are experienced at one point or another, so it is important to be able to rely on a hand warmer that is going to do its job without interruption from the weather conditions. The Suddora hand warmer is the perfect accessory for protecting you against the elements at any time of the year, completely unaffected.
The Suddora hand warmer is the perfect asset to have with you if you are a football player. Many football players are used to playing the game throughout cold and rainy seasons no matter where they live. Luckily, you no longer have to worry about the weather conditions because this hand warmer serves to defeat any cold or wet feelings your hands might experience. From professionals to high school ballplayers, the Suddora hand warmer performs excellently no matter who you are. Ultimately, the Suddora hand warmer is your best friend when it comes to comfort during football season.
It features knit cuffs in addition to the polyester in order to provide complete protection and the utmost comfort as well. Comfort and function is the name of the game with Suddora. With zipper compartments for heating packs, you never have to worry about your hands getting cold during a game or practice session again. Available in black, white, and pink, it is easy to accessorize the Suddora handwarmer with your personality or even with your team's uniform. Grab your Suddora handwarmer today for greater comfort, confidence, and ultimately, more success during the next big game.
Sizing
One Size Fits Most - Ideal for both adult and youth leagues.