The Best Tennis Headband for Sweaty Foreheads
Suddora produces the best quality headbands for tennis on the market today which offer comfort, durability, and affordability all at once.
Even if you are not the heaviest of sweaters on the court a sweatband is one of the greatest accessories you can invest in. This is because it will also protect you from the sun and keep you looking amazing.
Suddora headbands are made from the most durable material according to tennis players all over the world. The moisture-wicking fabric that Suddora uses wicks away sweat during a match, keeping your forehead dry and comfortable throughout.
However, unlike other brands' headbands which tend to break apart after a few months of play, the Suddora tennis headband is designed to last.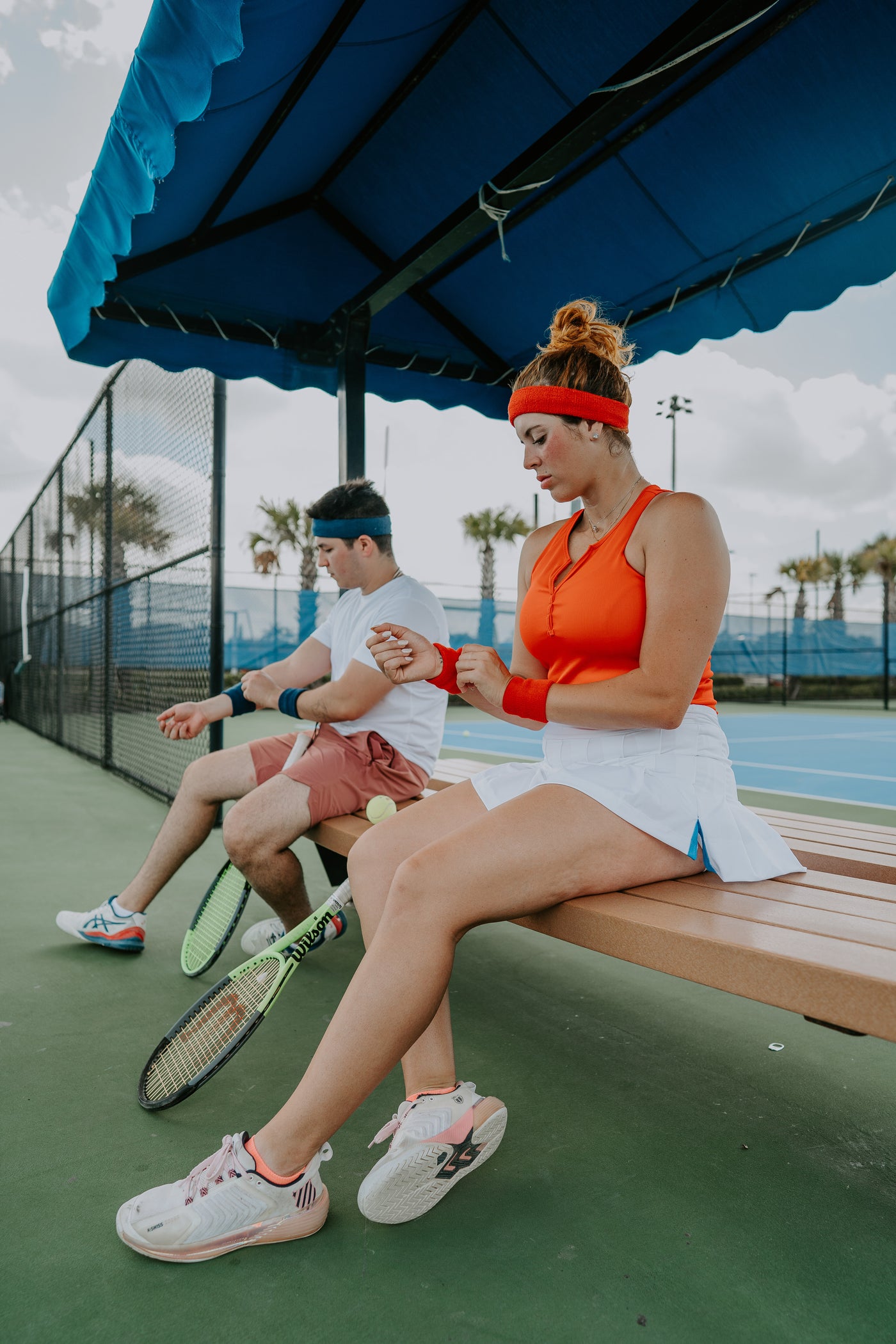 Tennis Headbands: Find Your Style and Keep Cool
Another aspect of the Suddora tennis headband that makes it so great is that they come in styles like terrycloth, tie-back, and tapered. This allows all players to choose the headband type that will work best for them.
Pair with Suddora Tennis Wristbands

Suddora also makes wristbands for tennis as well. Pairing these two accessories together can give the best experience on the court.
The wristbands are made of our signature thick cotton material that is very absorbent and made to be washed and used again and again.